Bags that Work for You
Are you someone who won't give up until you find the perfect bag? A bag that not only looks great, but also has those special features that make it seem like it was designed exclusively for you?
Before I started designing bags, I used to settle for bags that more or less suited the 'need of the day,' only to give them away by the end of the day because they either didn't deliver enough functionality or enough chic.
Then, about ten years ago, I had that proverbial "Aha!" moment, when I realized that if I wanted a bag that would look great AND serve me well for everyday and travel, I'd simply have to design one myself.
Inspiration
My design inspiration was actually more of a challenge: I wanted to combine the chic trendiness of couture bags with the "ready for anything" efficiency of trekker backpacks. While I wanted the stylishness of the first, I wasn't willing to sacrifice the functionality of the latter. So, by applying the design principle of "Form Follows Function," I created the City Backpack.
I later began producing other silhouettes – bucket bags, shoulder bags, and clutches, as well as accessories such as wallets and passport cases – all designed according to my perception of what a good bag should be: one that doesn't sacrifice functionality for the 'look,' or vice versa. To my way of thinking, a bag that only looks good is only half good.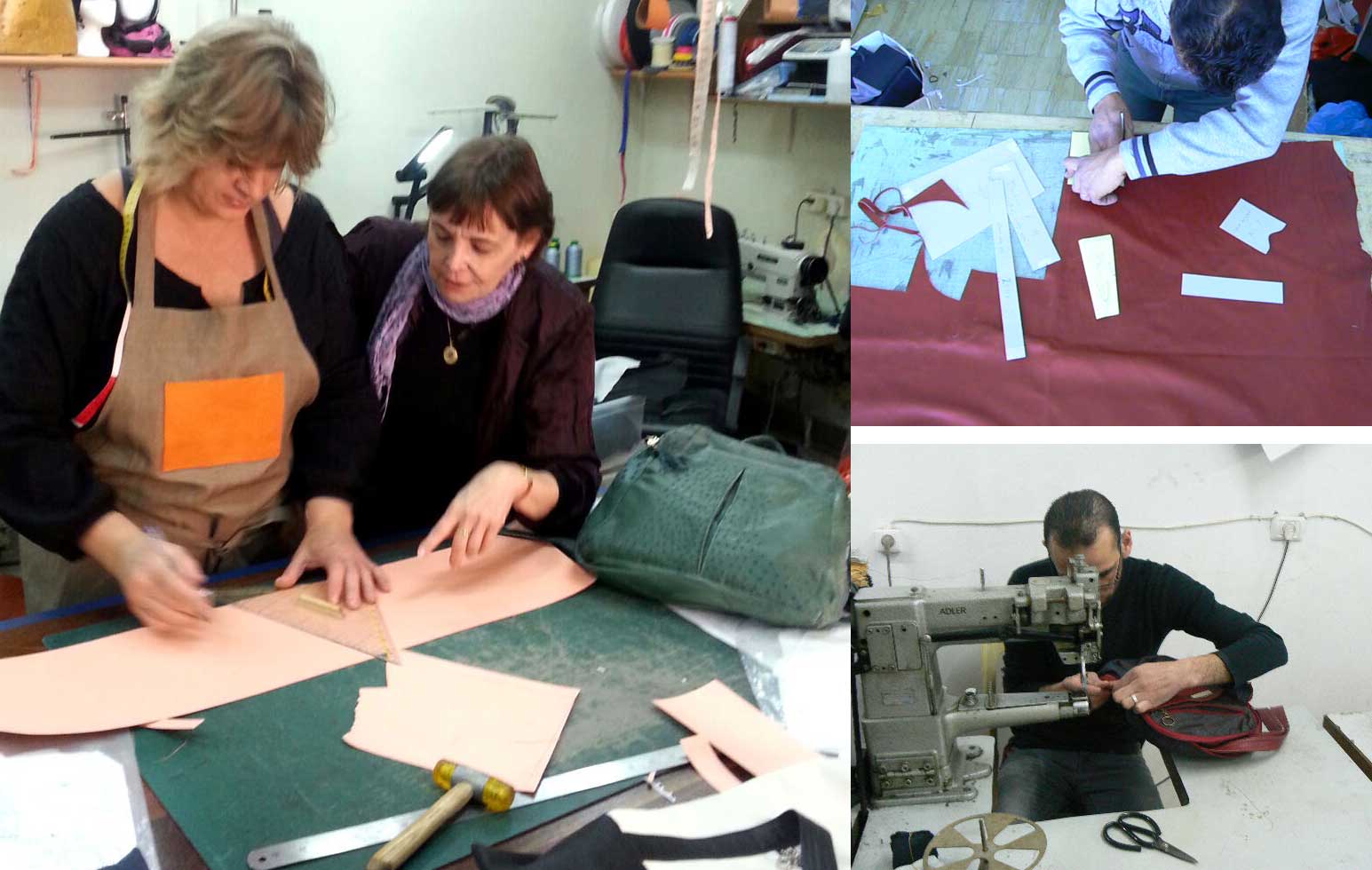 The Beauty of Social Responsibility
Erica Harel bags and accessories are masterfully hand-crafted in Tel Aviv-Jaffa and Hebron by an amazing team of talented craftspeople – Jews, Moslems, and Christians – who combine their artistry to create beautiful products in an environment of mutual respect.
If you'd like to know what people are saying about our bags, please see our Reviews.